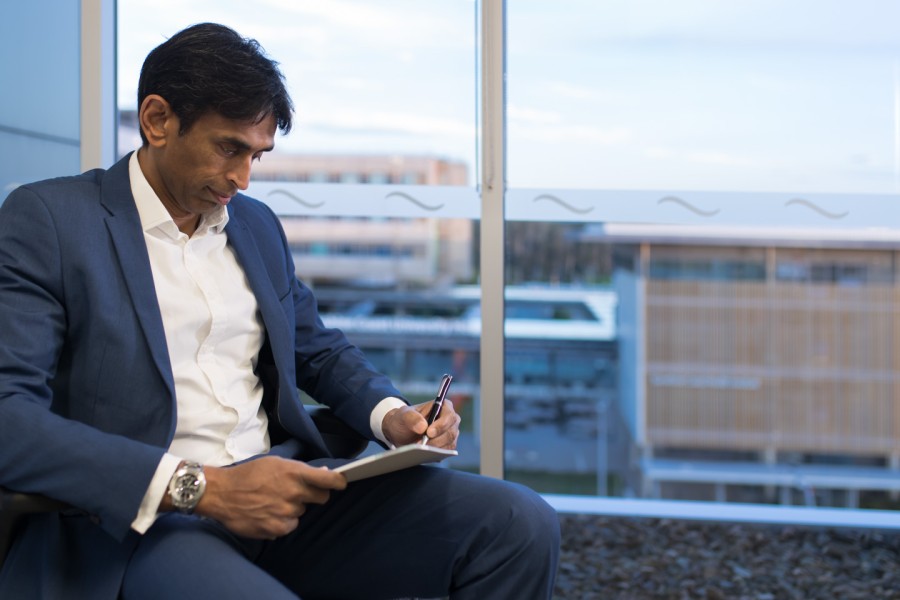 Dr Aseervatham completed his medical training at the University of Queensland School of Medicine in 1991.  Two years later he gained entry into the General Surgical Training Program of the Royal Australasian College of Surgeons.  After completing his training at the Royal Brisbane and Women's Hospital, he spent 2 years in the United Kingdom gaining specialised skills in HepatoPancreaticoBiliary Surgery and Upper Gastrointestinal Surgery.
Dr Aseervatham obtained his first consultant surgeon post at Nambour General Hospital in 2001, and has been part of the Sunshine Coast Health community ever since.  He became Director of General Surgery in 2002, and then Director of Surgical Services, for the Hospital and Health Service, in 2005.  During his 16 years in a leadership role, he is proudest of 2 achievements amongst several – the creating of a collaborative multidisciplinary patient-focussed culture, and a significant clinical contribution to the planning and creation of the Sunshine Coast University Hospital.
As a clinician, Dr Aseervatham focuses on using evidence-based practice to obtain the best possible outcomes for his patients.  He understands the need for technical excellence as a surgeon, and the equally important psychosocial aspects of the therapeutic doctor-patient relationship.
Qualifications
MBBS   University of Queensland 1991
FRACS  Royal Australasian College of Surgeons 1999
Appointments
Consultant Surgeon, Sunshine Coast Hospital and Health Service 2001-present
Director of General Surgery, Sunshine Coast Hospital and Health Service 2002-2017
Director of Surgical Services, Sunshine Coast Hospital and Health Service 2005-2018
Key Contributions to healthcare on the Sunshine Coast
Development of HPB/Upper GI Unit in a regional centre
Established first surgical-oncology Multidisciplinary meetings in the health service
Commenced Queensland's first Acute Surgical Unit at Nambour General Hospital
One of the 8 key clinicians (affectionately known as the G8 by the Director General and Health Minister of the day) advising the health service on the Sunshine Coast University Hospital project
Chair of the Clinical Readiness Advisory Group, special committee advising the CEO on the safe commissioning and transition to the Sunshine Coast University Hospital
Awards
HH Barney Moy Medal (Individual Excellence) – SCHHS 2009
Australia Day Award – SCHHS 2005
Queensland Health Award – Delivering Healthcare Category – as part of the SCUH program team 2017